Frequently
Asked Questions
We've created a FAQ section to assist you with the most commonly asked questions about our Telematics Solutions, GPS Tracker Devices and Car Infotainment Systems. Just click on the question below to view the answer. If your question has not been answered below, please call 8010-80-8010 or email us at care AT trakntell DOT com, and we will gladly assist you with your query as soon as possible.
FAQs about IntelliPlay Android Stereo Systems
Yes, IntelliPlay Car Infotainment System includes a built-in 4G LTE Hotspot. Your mobile can connect to the system via WiFi. You can use the music system's data instead of your mobile as the system has its own SIM. It also supports Bluetooth handsfree calling, and it can sync your contact list.
Yes, IntelliPlay Car Infotainment System has an AV Out and it can be connected with an Amplifier or Speaker of your choice. This depends on the type of speakers you wish to use in your car.
1. If your sub-woofer is a passive speaker then it needs an amplifier to work. In this case you can connect the AV out from IntelliPlay Head unit to the AV in of the amplifier. Then connect the amplifier AV out to your sub-woofer AV in, and/or other speakers depending on the Wattage of your AMP and speakers.
2. If your sub-woofer is an active speaker then your sub-woofer already would have an in-built amplifier. In this case too, the sub-woofer must have an AV input which can connect to the AV out of our IntelliPlay head unit.
The IntelliPlay Head Unit comes with:

– 4 speaker outputs (8 wires)
– 1 RCA (2 wires)

So, it can drive speakers as well as Amplifier. You may connect additional speakers via the Amp:

– Hi-Pass for Speakers
– Low-Pass for Sub-woofers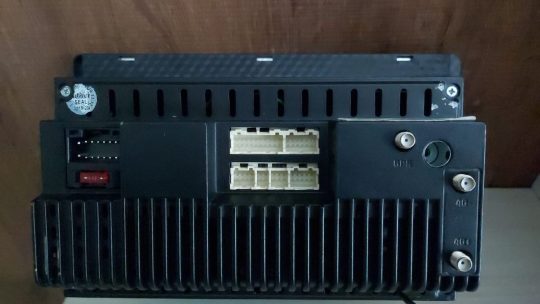 No, reverse camera is not included in the IntelliPlay Android Car Player kit, but it is compatible with most factory-fitted and after-market reverse cameras.  For best performance, use an AHD camera.
FAQs about our GPS Tracker Products