Why is our GPS tracker for kids so important? Well, keeping track of your kids and family members no longer means that you have to follow them wherever they go. All you need is the Trak N Tell Asset Tracker, a personal GPS tracker for kids and elders, that is equipped with movement tracking and location finder features. To feel secure that your kids and family members are safe, our personal GPS Tracker for kids and elders has advanced features to be your eyes and ears when they're not in sight.
Vehicle Tracking
With Intelli7, it's easy to track the movement
of your car. Be it stationary or mobile, you
can discover its precise location through
smart GPS technology via the Trak N Tell
app.
Engine Immobilizer
Using the Trak N Tell app, you can immobilize
your car engine with just a touch. This advanced
feature empowers you to prevent theft
and be in absolute control of your vehicle.
Car Finder
Finding your car in a parking lot can be quite a
task. In such a scenario, Intelli7 assists you in
locating your car instantly. All you need to do is
send a signal to the device through the Trak N Tell
app.
Geo Fence Notification
When you activate this, a virtual fence is created
around your parked car. If it is moved out of this
'geo fence' without your permission, Intelli7 will
send instant alerts to your phone.
Panic Button
In case of a crisis, you can alert Trak N Tell
customer care by pressing the Intelli7 panic
button. On receiving the alert, we'll immediately
contact the owner on their registered mobile
number.
Over Speeding Alerts
This cutting-edge technology of Intelli7 alerts
you whenever you try to cross a designated speed
limit while driving. This helps protect you from
the dangers of the road.
THE BEST PERSONAL GPS TRACKER FOR KIDS, ELDERS, AND ALZHEIMERS PATIENTS.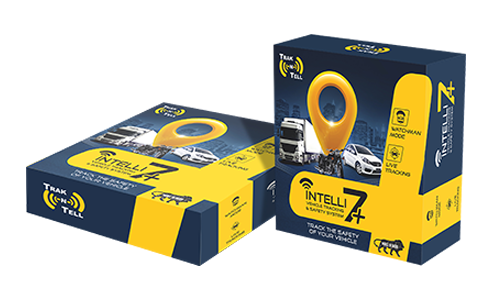 Intelli 7 +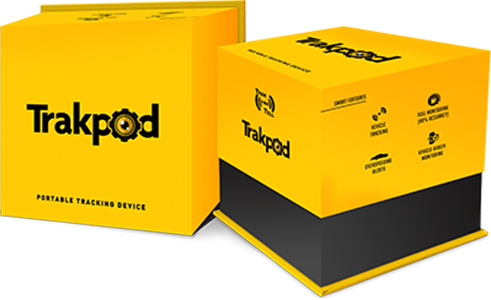 Trakpod
Have elders in the family?
Our personal tracking devices are a great solution for the safety of elders. We have even tried and tested them on Alzheimer patients, who may forgetfully walk away from where you left them. Our personal GPS Tracker App is well designed, intuitive, and user friendly. We can help you setup the asset tracker so you can manage your family safety remotely.